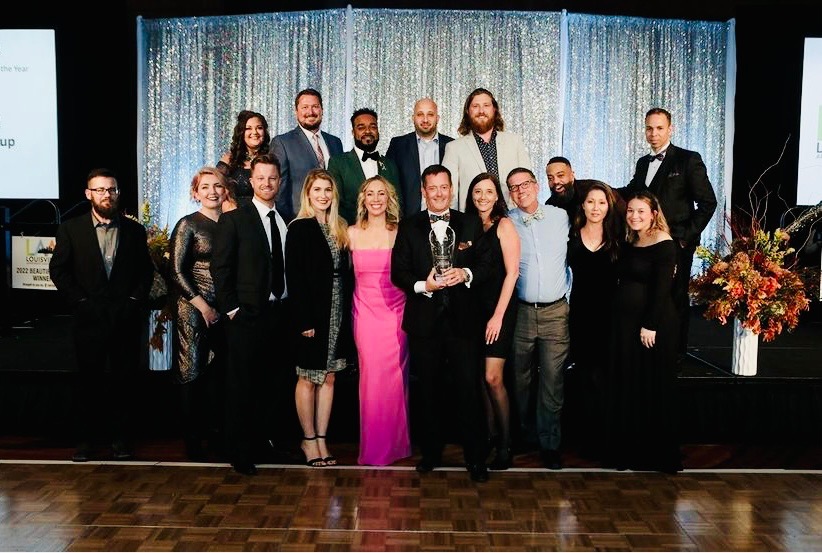 Denton Floyd Real Estate Group Wins Property Management Company of the Year 2021
Louisville, KY (January 1, 2022) – Denton Floyd Real Estate Group ("Denton Floyd") was honored to receive the 2021 Property Management Company of the Year award presented by the Louisville Apartment Association ("LAA"). The LAA presented this award to the company that exemplifies outstanding service in the apartment industry in the Louisville area.
Denton Floyd Real Estate Group was founded in 2008 with the core mission of Building Better Communities. In 2021, Denton Floyd was proud to work with our Residents and local agencies to obtain rental assistance totaling over $500,000 for our communities throughout Kentucky and Indiana. In addition, Denton Floyd realized significant internal growth by adding nearly 1,000 new units to our portfolio. Denton Floyd credits this growth to our incredible Team Members. At Denton Floyd, we hire the best in the industry and empower them to achieve success.
Denton Floyd Real Estate Group is a proud member of the LAA and has sponsored many events within the organization throughout the years. Denton Floyd encourages Team Members to actively participate in the LAA by serving on various boards and committees, and by participating in educational programs. The LAA is a part of the National Apartment Association, both of which work tirelessly to provide support, education, and representation to the apartment industry. Our partnership with the LAA is one that will continue to grow as we move into 2022 and beyond.
About Denton Floyd Real Estate Group