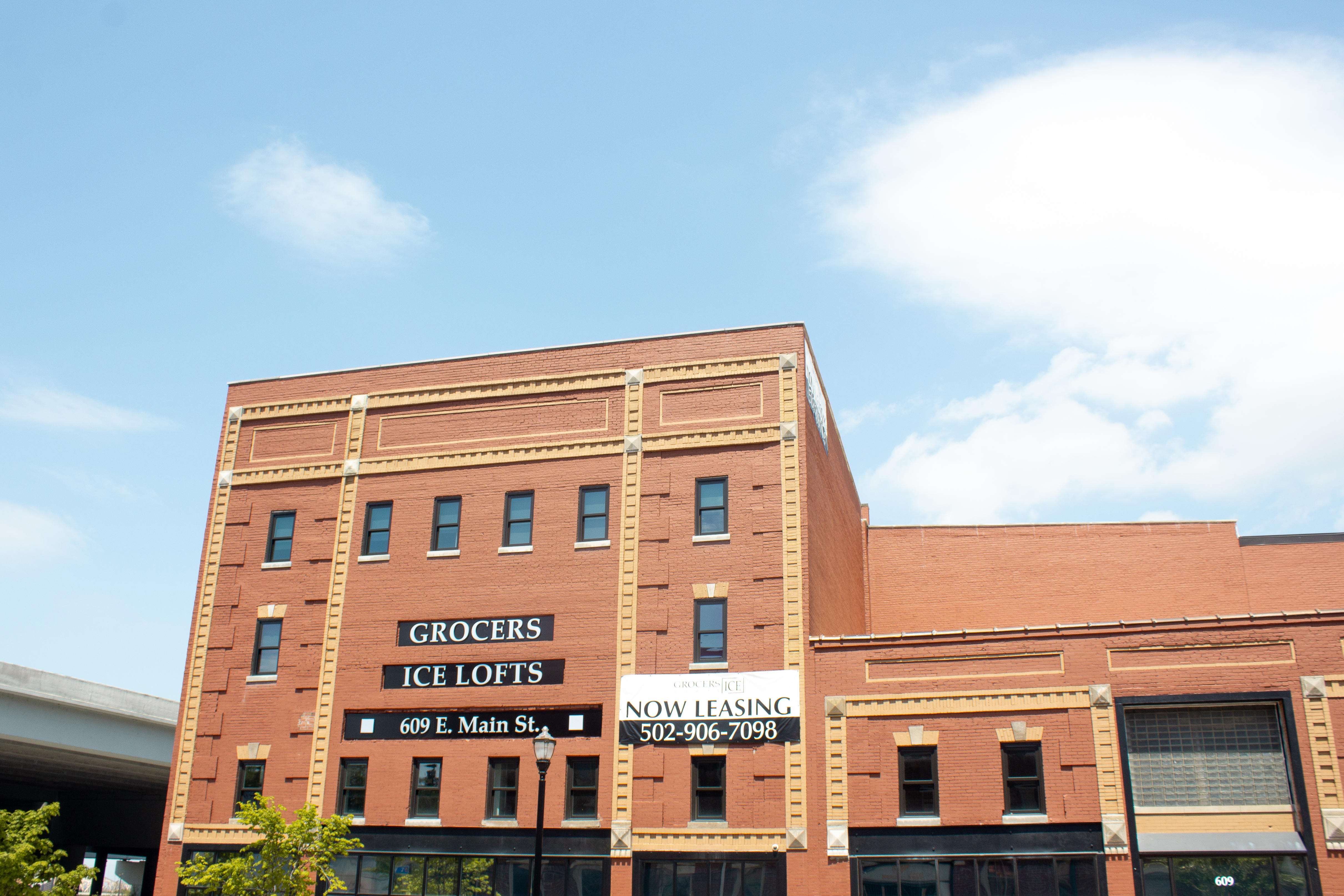 Denton Floyd Announces Opening of Grocers Ice Lofts
Luxury apartment community features one-, two-bedroom units in Louisville
Louisville, Ky. – (June 30, 2022) – Denton Floyd Real Estate Group announces the grand opening of Grocers Ice Lofts, a luxury apartment community located at 609 E. Main St. near Louisville Slugger Field, NuLu, and Lynn Family Stadium, home of Louisville City FC and Racing Louisville FC.
The adaptive reuse development, designed by Joseph & Joseph + Bravura Architects, features 77 upscale one- and two-bedroom apartments. The units have stainless steel appliances, granite countertops and other high-end touches. Additionally, Grocers Ice Lofts also features an interior courtyard with ample seating for relaxing or entertaining.
The lux community is located in what was known as Grocers Ice and Cold Storage that comprised several buildings, one of which dates back to 1906. Denton Floyd acquired the roughly 60,000 square feet property after submitting a winning bid in a state auction in 2018. The Kentucky Transportation Cabinet sold the complex as part of preservation efforts under the Ohio River Bridges Project. Construction on the Butchertown development began in 2019 but was delayed after the onset of the Covid-19 pandemic and subsequent impact on available materials.
Media interested in touring Grocers Ice Lofts can schedule a walk-through with Denton Floyd Marketing Director Summer Bush by emailing [email protected] or calling/texting (502) 339-0611.