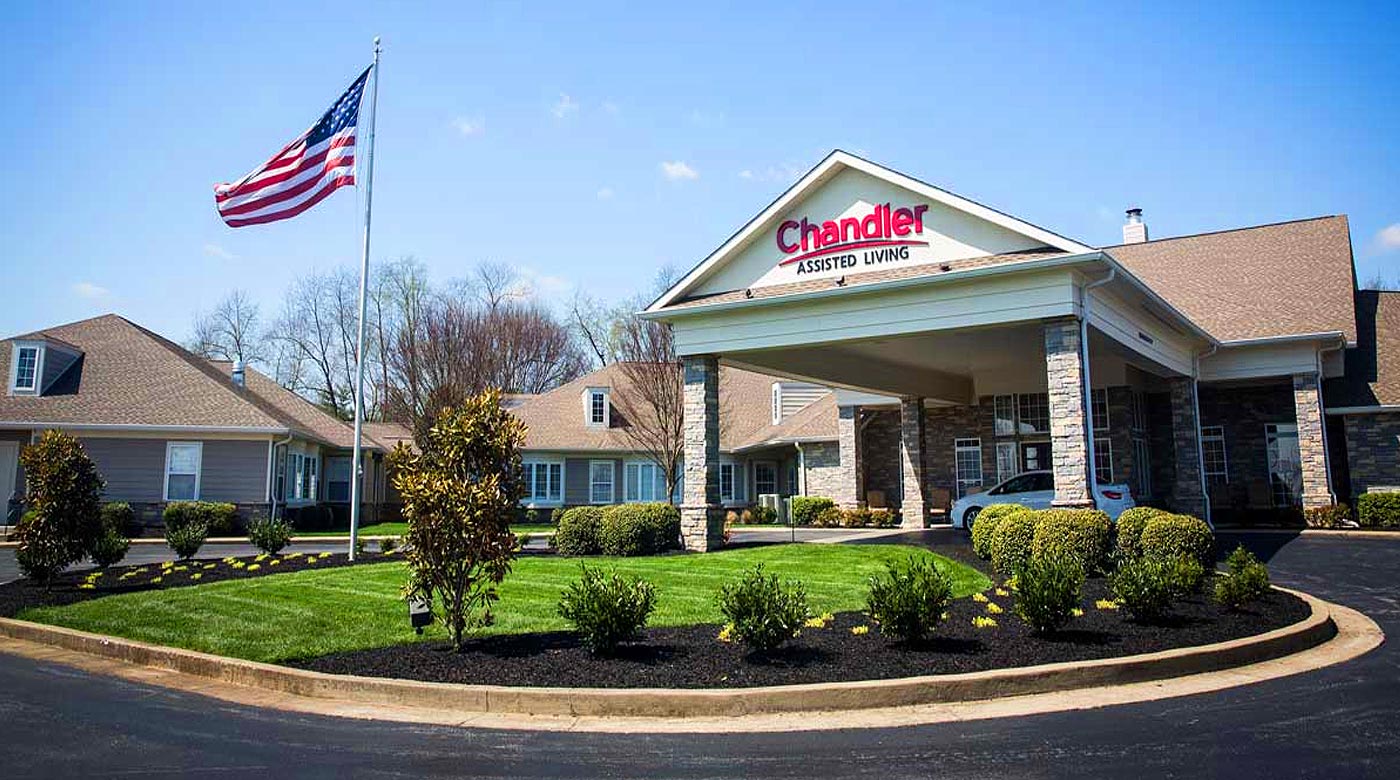 Denton Floyd Real Estate Group and Vitality Senior Services Close on Senior Living Facility
Assisted living and memory care community in growing Bowling Green market
Louisville, Ky. – (July 15, 2022) – Denton Floyd Real Estate Group and Vitality Senior Services recently closed on two senior living communities in Bowling Green, Kentucky. The assets known as Chandler Park Assisted Living (61 units) and Chandler Memory Care (31 units) are conveniently located 2.5 miles from each other. The combined 92 total units will offer premier studio, 1-, and 2-bedroom units in one of the fastest-growing areas near Nashville, Tennessee.
Under the management of Vitality Senior Services, this senior living community will include a movie theater, hair salon, therapy gym, private dining, library, lounge, walking paths, and outdoor courtyard and fountains. Improvements and renovations are expected to be completed by May 2024 and will include updates to the units, as well as interior and exterior upgrades.
About Vitality Senior Services (www.vitalityseniorservices.com)
Vitality Senior Services was founded in 2017 and manages developments that provide housing and services for the senior population, with the primary focus on Senior Living, Independent Living, Assisted Living, and Memory Care. Vitality currently manages 239 Class A units in Southern Indiana. Vitality's strategy is to seek out and partner with organizations, towns, cities, and State governments that desire innovation, have shared interests, and will create enthusiasm for the communities and the areas they provide services.
Vitality Senior Services currently owns 462 units and intends to grow to 1000 units through development and acquisitions over the next five years.
About Denton Floyd Real Estate Group (www.dentonfloyd.com)
Founded in 2008, Denton Floyd Real Estate Group, located in Louisville, KY, is a full-service real estate firm with construction, property management, and development divisions. With over 5,000 units under management or development in Kentucky, Indiana, Florida, and Tennessee, Denton Floyd offers superior service and a quality product to its clients and residents.