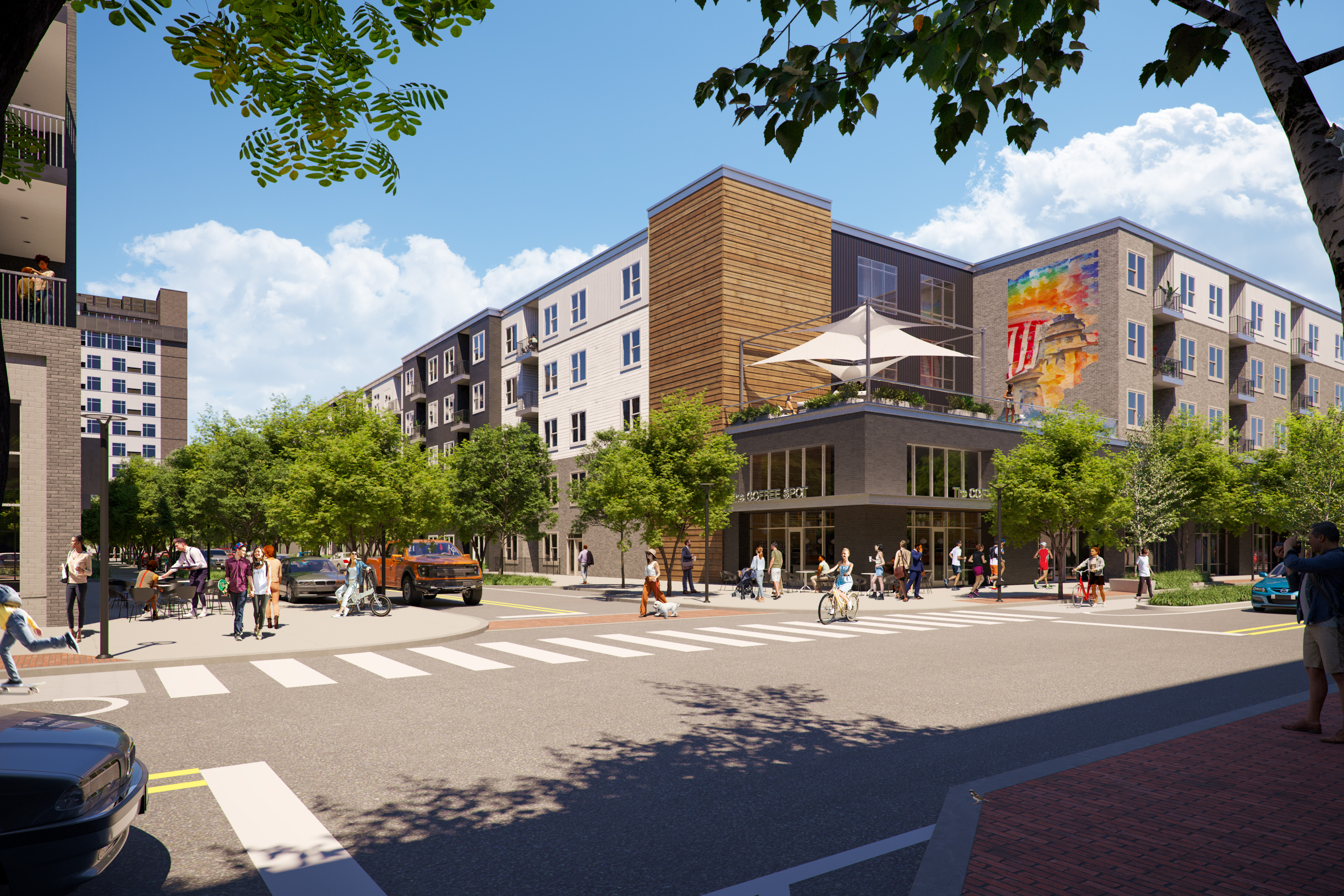 Denton Floyd Real Estate Group to Develop Three Projects in South Clarksville, IN
The Town of Clarksville selects Denton Floyd to develop $226 million investment.
Louisville, KY (January 3, 2023) – Denton Floyd Real Estate Group has been selected to develop three projects in the South Clarksville area representing a $226 million investment. The development plan includes two mixed-use luxury apartment communities and a third project to be confirmed at a later date. Currently, Denton Floyd has proposed a 198-room luxury hotel and convention center, with a rooftop restaurant, resort-style heated pool with poolside bar, 24-hour fitness center and a therapeutic day spa, for the third site.
Denton Floyd is no stranger to building luxury apartment communities in Clark County, including Villas of Jeffersonville, Lakeside Gardens, The Slate, and Current812. The first two proposed sites will be mixed-use developments and include 154 and 270 apartments coupled with over 25,000 sq ft of combined Class A retail space. The 154-unit site will begin construction in Fall 2023, and the second project of 270 units will begin construction no later than 2026. Each luxury community will offer 1- and 2-bedroom apartments and townhomes.
"We at Denton Floyd Real Estate Group are honored to have been selected by the Clarksville Redevelopment Commission to acquire and construct three separate mixed-use projects as a part of the Town of Clarksville's redevelopment master plan in South Clarksville," said Brandon Denton, Co-Founder, and Partner at Denton Floyd Real Estate Group. "Through our partnership with the Town and Hogan Real Estate, we are confident that these developments will add tremendous value to the surrounding community and further the Town's progress in creating an active and thriving downtown district."
Amenities at the properties will include community clubhouses, resort-style heated pools, 24-hour fitness centers, fire pits, gourmet grilling stations, bike repair and storage areas, pet spas, pet parks, EV charging stations, designated resident parking garages, Class A retail space, and community parks featuring local artist installations.