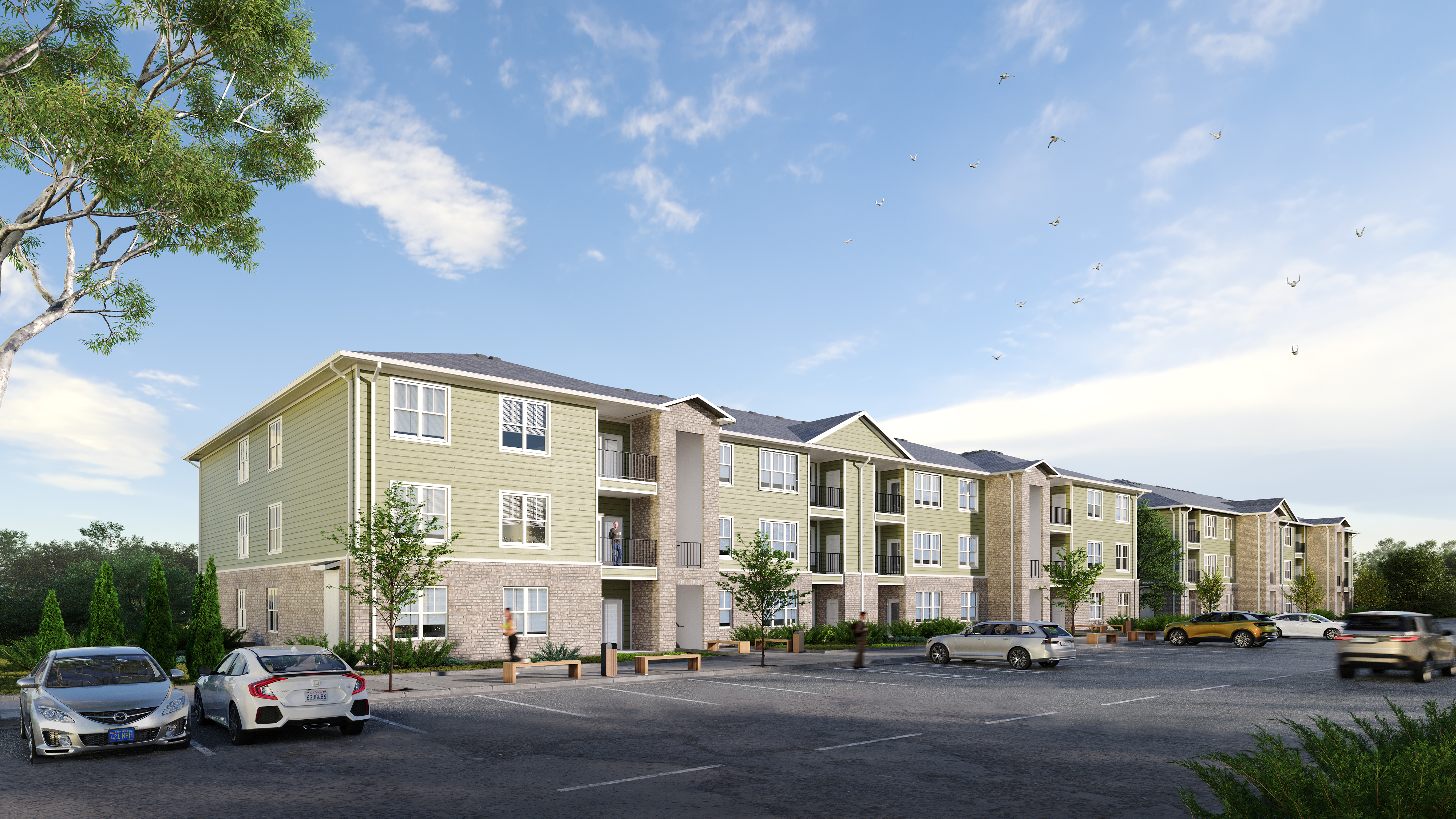 Denton Floyd Commits to Build Next Luxury Apartment Community in Jeffersonville, IN
Arbour Place will be the fourth, Class A development by Denton Floyd in the area
Louisville, KY (January 11, 2023) – Denton Floyd Real Estate Group closes on the proposed development of 256-unit multifamily luxury apartments located in Jeffersonville, IN. The new development, known as Arbour Place Apartments, will offer premier 1, 2, and 3-bedroom units in one of the fastest growing areas near Louisville, Kentucky.
Located in one of the fastest growing submarkets within the Louisville metropolitan statistical area, Arbour Place will add more housing to Jeffersonville and build on Denton Floyd's continued investments in the region. As of today, there remains a 4700-unit housing shortage in the Jeffersonville area. Arbour Place will be centrally located in Jeffersonville with easy access to Interstate 265, Interstate 65, and the East End and Downtown bridges.
"Our commitment to building quality housing in Jeffersonville is at the forefront of our development strategy. The forecasted job and economic development in Jeffersonville drives local developers such as us to adapt to that growth by providing vital housing to the community," said Tommy Floyd, Co-Founder and Partner of Denton Floyd. "We are excited that this project will not only be a high-valued asset to the community but will complement its direct neighbor, Lakeside Gardens, another Denton Floyd community."
Amenities at the property will include a community clubhouse, resort-style pool, fire pits, gourmet grilling stations, 24-hour fitness center, children's playground, pet spa, car wash, cybercafé, EV Charging Stations, bike repair, and a pet park.