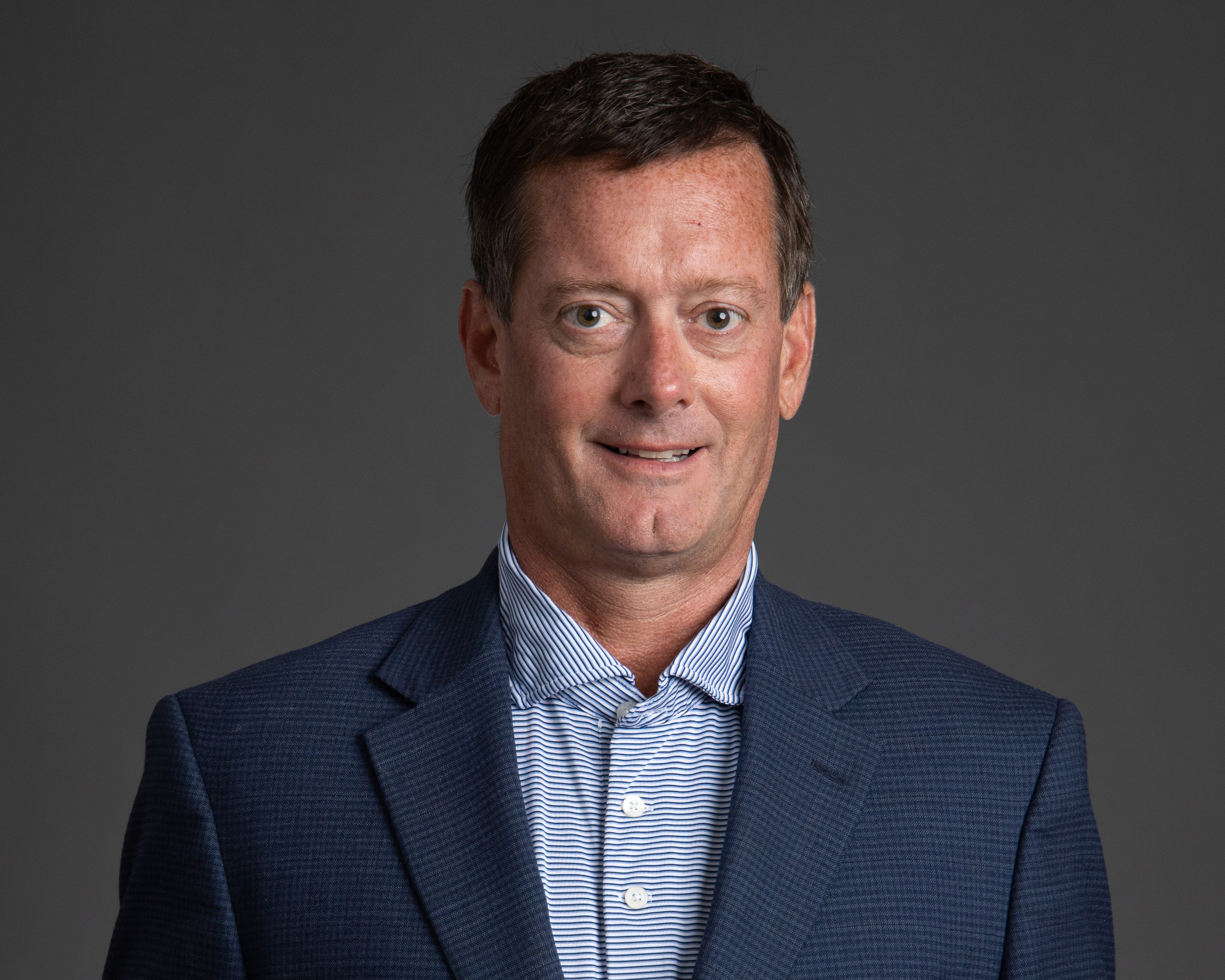 20 People to Know in Real Estate 2022: Mitchell Collins
Years in current job: Nine
Years in the real estate industry: 27
Outside investors are buying up more and more Louisville properties. Do you think that trend will continue? Why or why not?
Apartments are by far the strongest asset class, in both the Louisville Metropolitan Service Area (MSA) and nationally. We expect this trend to continue, given strong rent-growth fundamentals and low new supply being developed. Additionally, apartment developers are able to tap government subsidized debt, which allows us to build a higher quality product at reasonable monthly rental rates. Finally, we continue to see great investor appetite for quality apartment projects in the Louisville MSA, including Jeffersonville, NuLu and certain areas in East and South Louisville.
Predict the future: What Louisville neighborhood will see a lot of growth in the coming years?
We are developing several new apartment projects in the Greater Louisville area, including NuLu, the Outer Loop area in South Louisville and Jeffersonville. These areas are in significant need of new, high-end apartment communities, given the shortage of rental options for area residents.
What is a tech solution or gadget that you can't live without?
Zoom calls. Covid-19 forced us to rethink how we work, and Zoom was a solution that really helped us to continue running Denton Floyd during the pandemic. Zoom allowed us to remain productive, even if we were not in the office. Zoom continues to be a part of Denton Floyd's work culture today.
What has been your biggest surprise (good or bad) when showing a property?
As president of Denton Floyd, my biggest "good" surprise has been visiting our properties and seeing how excited our property management teams are in performing their work. Our team members are proud of what we develop at Denton Floyd, and it shows in their enthusiasm and daily production. Our property management teams care for their apartment communities as if they own them, which aligns them with our investors. It has been a wonderful experience in talking with them about their time at Denton Floyd, and we are truly grateful for what they do each and every day in taking care of our residents.
How do you think remote work will continue to shape the office market in Louisville?
Unfortunately, we don't see the Louisville office market turning around in the near term. There is only scattered new office product being developed in Louisville, based on certain targeted suburban areas. Many firms have permanently moved certain employees into remote-work environments, further exacerbating the vacancy problem. Downtown office vacancy is high, but the office product is of high quality, so hopefully over the next few years there will be some large new tenants moving into this urban core. Louisville is a vibrant and eclectic city with great offerings to its residents.
Tell us about your favorite building/project in Louisville.
Denton Floyd is developing a new 200-unit luxury apartment community near Downtown Louisville to be named Current812 (opening in December 2023). This six-story, mid-rise development will be located near the base of the Ohio River in Clarksville, Indiana, and will include iconic eastern and western views of the Ohio River, along with dynamic views of the Downtown Louisville skyline. Current812 will be located directly across the Ohio River from the YUM Center. Current812 will include individual unit balconies, a rooftop restaurant and bar, a rooftop resident pavilion, a resort-style heated pool, fire pits, gourmet grilling stations, a pet spa and pet park, a full-sized fitness room, a bike repair and storage area, and more than 13,000 square feet of Class A retail space. We believe that this new development will be the nicest product in the Downtown Louisville area, given our high-end resident finishes and endless water and Downtown views.

What's something you hear of more tenants asking for when looking at potential properties?
Today, most residents care about high-end amenities and finishes, along with great customer service. Our recent developments have included a much higher amenitized product, along with high-end resident finishes that include granite countertops, ceramic-tiled bathtubs and showers, stainless steel appliances, walk-in closets in all bedrooms and front-loader washer and dryers included in all apartment units. Our product now includes much larger space for residents to co-mingle, including larger clubhouse and pool areas. Clubhouse and pool amenities now include a resort-style heated pool, hammock park, fire pits, gourmet grilling stations, a pet spa and pet park, a full-sized fitness room, a resident car wash, and a bike repair and storage area.